Valliyoor temple wayanad
The Valliyoor temple Wayanad is a worship place of high significance for the tribals of Wayanad. The temple hosts a festival held between Marh- April. The 15 days festival sees huge crowd gathereing not just from the tribal community but also locals and tourists from around the region and different places. The temple is dedicated to the goddess Bhagavathy seen in three prime forms- The Vana Durga, Jal Durga and Bhadrakali.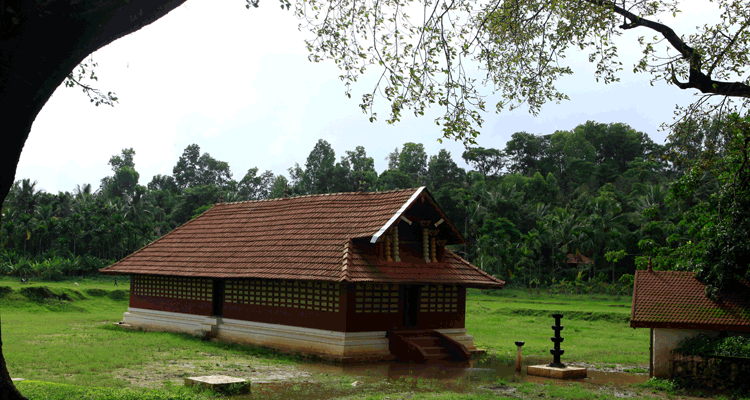 The surrounding area of the temple is not grandiloquent as many famous temples have. Yet the temple invites many pilgrims from all around. The travel to Valliyoor temple is a pleasant one and makes for an interesting and peaceful drive. The town and the area surrounding the temple makes an instant impact on  tourists exploring the least travelled places of Wayanad.

The mountainous backdrop, the pleasant weather the quite yet well laid roads leading to the temple make the travel a peaceful pilgrimage. The Valliyoorkavvu Bhagvathy temple is situated in the south east of Mananthavady in Pulpally road. This famous temple also has the Kabani river flowing on its southern side. "Meenot" is an important ritual performed at the temple.

The temple is open to devotees from 6:00am to 2:00 pm and 5:30pm to 8:00pm. A government rest house is in close vicinity with an appointed executive officer who can be contacted to book the room. The temple is a must visit for its simplicity and natural adornments in Wayanad tour package.