Kanthanpara wayanad

Of the many waterfalls available in plenty in Wayanad, Kanthanpara Wayanad is also a must add in Wayanad tour package. For tourists, a visit to Kanthanpara falls is a treat to the eye. Situated 12 kilometre southeast of Wayanad Kalpetta and eight kilometres from Meppadi, Kanthanpaara falls is a prime attraction of Upavan.
Beautiful tea gardens on both sides of the falls, the scenic beauty of the waterfall is mesmerising. The aroma of the tea leaves near the waterfall and the noise of the water falling adds to the environments natural appeal.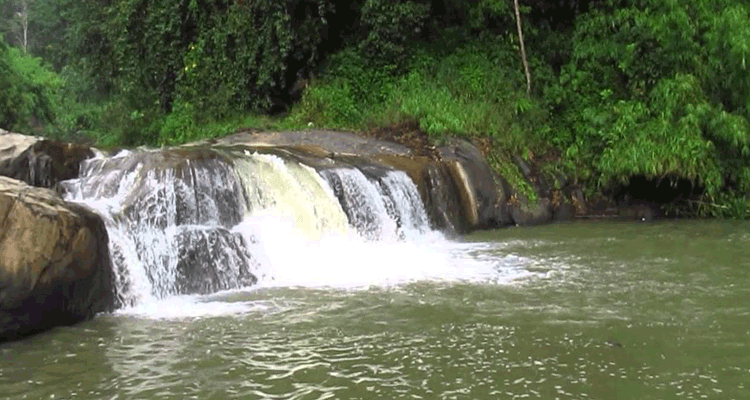 The 99 foot high cascade makes for an excellent tourist destination. Easily reachable from Kozhikode railway station, the falls are relatively smaller than the Sentinel rock falls. The surrounding region of the fall makes for a beautiful trekking spot.
 The route along side the highway serves as a beautiful trek trail for adventurist. The fall makes for a perfect photo shoot and adds to the list of memories and excitement you can carry back. Unlike the other big falls where bathing is restricted in Wayanad, the smaller size of the Kanthanpaara falls is an added advantage. A family splash and bathing can be enjoyed in the water here.
With kids precautions need to be taken as the fall is deep. The walk from the main road to the falls is rewarding and is not tiring and surprisingly a refreshing treat. The fall of the water is majestic and in full spate. The Kanthanpaara falls are an excitement and a blend of adventure and leisure for leisure travellers and adventure trekkers. Kanthanpaara is a must visit in Wayanad tour package.