Phantom Rock wayanad

Phantom Rock Wayanad human shaped rock , a magnum opus of Nature. This is situated at Cheengery near Ambalavayal It is a rare kind of natural structure which is a must see destination for the travelers who visit wayanad. Phantom rock is situated two and half kilometer away from Ambalavayal town. The name derived because Phantom Rock has a special skull head shape and has got a similarity to the face of Phantom. It is also known as Cheengeri Mala. Phantom rock has a obviously beautiful skull head appearance which makes the tourist spot interesting for children and all ages.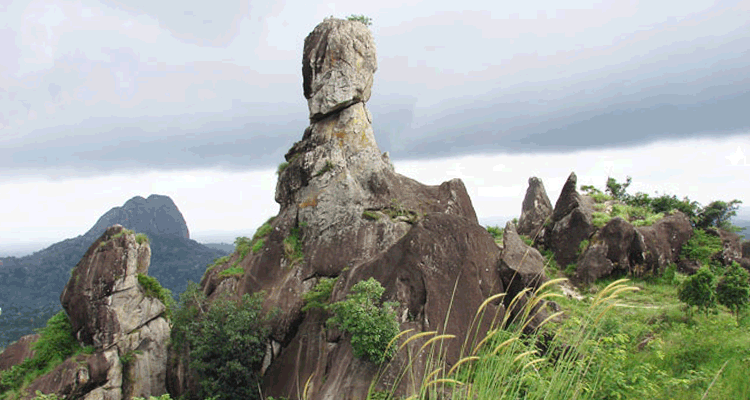 The environment of this rock has potential scenic locations worth to be recorded for your remembrance. Phantom rock is located at a distance of 25 kilometers from Kalpetta town, and just 10 kilometers from Sulthan Bathery. From Mananthavady it can be reached by a drive of 42 kilometers.

The scenic environment near the phantom rock makes it a potential tourist trekking and camping location. The environment has lot of greeneries and rocks. When you plan your trip to Wayanad make it a point to surely visit this astonishing piece of natural art. The instant surroundings offer excellent spot for photographers and Videographers.