Pallikunnu church Wayanad
Pallikunnu church wayanad established in 1905 as a nitiative of a French missionary Father Jeffrino is dedicated to Lourdes Matha.  The church is also popularly known as Pallikunnu church of Wayanad and is not be confused with the church in Thrissur that goes by the same name. The church holds a lot of religious significance for Roman Catholics from Christian community and makes for a famous pilgrims destination in Wayand especially for the festival it holds in the month of February.

14kms away from Kalpetta, the church is attracts devotees and visitors who believe that the abundant blessings showered by mother Mary will bless them and that their prayers will never go unanswered. 
During the festival free food is offered and the rice and curry served free is definitely worth eating. It is customary for the plates and leaves left after eating by other to be collected removed by church authorities.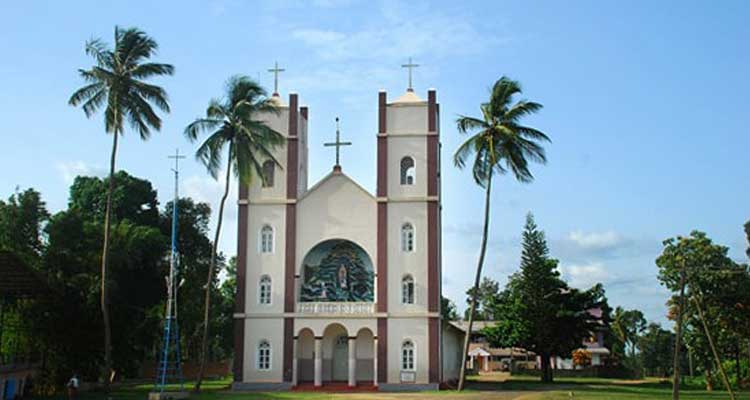 What astonishes tourists about the church is that the ceremonies are in tandem with several Hindu rituals that are conducted. The church is open on Saturdays, Sundays and Mondays from 7:00am to 7:00pm. Palikannu church is ranked 32 out of 43 sightseeing places in Wayanad.

Situated at Meenangadi, during the festival time the hotels around the church usually expect more tourists and it is a possibility you might or might not be able to find accommodation hence early bookings is recommended. The main events of festival takes place on 8th, 9th  & 10th however the same can be checked with church authorities in advance t make your visit a comfortable one.  For general tourists Pallikannu church goes unsaid is a good attraction not to be missed in Wayanad tour package.