Pazhassi Raja tomb wayanad
Pazhassi Raja tomb wayanad located in Sulthan bethery wayanad district in Kerala. The name Pazhassi Raja is quite famous in southern India and is often used symbolically to acknowledge a brave act or a brave person but not many are awareof  the historical story behind the great kings great revolts and warfare  strategy. Pazhassi Raja  was the scion of the royal family who decide to revolt against the British ruling in the southern part of India.

The Scion had to take refuge in the Wayand forests and made use of Guerilla warfare techniques to outbeat the English troops. Pazhassi Raja remained undefeated for a larger period of time. His warfare techniques were intrigung to the British that it drove them impatient and led to them recruiting and bringing in more troops from Madras and Bombay.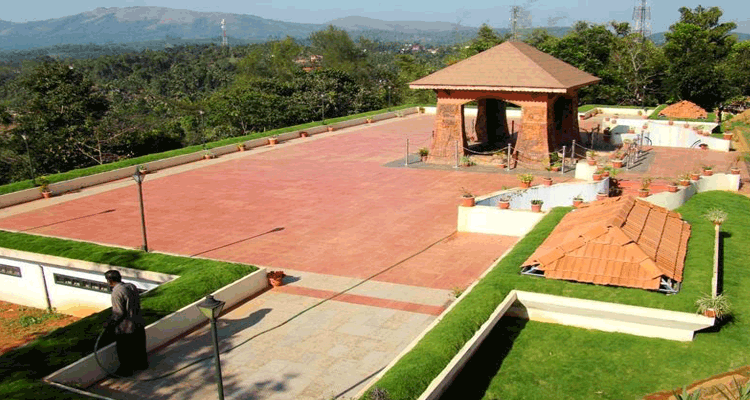 The great king of Kerala succumed to his defeat, a wild encounter in which the Lion of Kerala faced his opponents made way into history that it till date is referred as a great war that ever took place between the British and the Indian king. At Mavilanthode in the last days of 1805, The great Pazhassi Raja was cremated and the tomb remains as a sign to many  tourists who visit the place and get drowned in the historical story of the great Warrior King.
Pazhassi Raja memorial is in the heart of the town and still has several British vestiges that are reminiscent of the stay of the British army camp who were campaigning against the Kerala King. The canteens, clubs, barracks, rest house, cemetry around Mananthavady display the colonial period and thats what makes Pazhassi Raja tomb a heritage site.

Pazhassi Kudeeram in Mananthavady in Wayanad is open to tourists between 9:00am to 5:00 pm. Besides the tomb, Mananthavady is also the headquarters of the tribal Gothra Sabha and houses the major treatment centre in the district where the less privileged especially the tribals can receive treatment.
Accessible from Sulthan Bathery and Kalpetta Pazhassi Rajas tomb is a must visit in Wayanad tour pckage. The tomb is only a memorial but its the story about the king that makes the place a worth while visit.