Muthanga wildlife sanctuary Wayanad

On the way to Mysore and Sulthan Bathery lies the Muthanga wildlife sanctuary Wayanad. The sanctuary invites nature enthusiasts to visit its wide variety of wild animals. Indian Bison, Deer, Elephnats and Tigers are the primary occupants of the sanctuary.
The sanctuary is also home to rare species of birds. Peafowls are common in the sanctuary and visitors can have a view of these commonly seen birds flying.  Wayanad wildlife sanctuary is the second largest wildlife in Kerala and is also known as Muthanga wildlife sanctuary the sanctuary is home to endangered species of flora and fauna.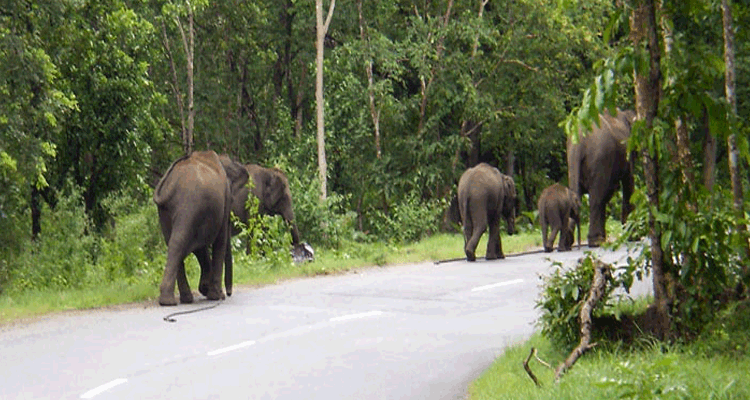 Set in 1973, the sanctuary is an important part of Nilgiri reserve. The reserve falls under the protection of Nagarhole and Bandipur of Karnataka and Mudumalai of Tamilnadu. The Wayanad forest has a moist deciduous teak forest in abundance.
For wildlife enthusiasts and even regular tourists it is a treat to watch the herd of elephants roaming in the area. The elephants are under protection in the sanctuary.  Kerala forest development has taken initiatives to arrange elephant rides ensuring the ecological balance remains unhampered due to tourist inflow  and vehicle causing nose pollution and emitting smoke.
The sanctuary is being considerd as a world heritage site. It is believed that Wayanad had human existence 10 centuries before the presence of Christ. Several regions around the snctuary in Wayanad still has the tribal population in existence. And most of their livelihood is fom the forests however the tribals are not threat to the wildlife as the situation was in the old days.
The wildlife sanctuary is worth a visit for its safari rides and getting  to see the wildlife from close proximity