chethaalayam waterfall wayanad
Approximately 12 kilometres away from Sulthan Bathery, trekkers can find an excellent trail for trekking heading towards the Chetalayam waterfalls Wayanad. The falls is the least visited and less inhabited, practically making it the road less travelled. During the summers the water dries up and trekkers find it exciting to climb the rock top, the origin point of the fall.
With the water flowing it goes unsaid how majestically appealing the waterfall, is to tourists and visitors. The Chetalayam falls smaller with a lesser flow of water. However it is the trek route that makes Chetalayam a must visit place. The jungle routes offer sightings of beautiful birds, butterflies and the charm of the woods.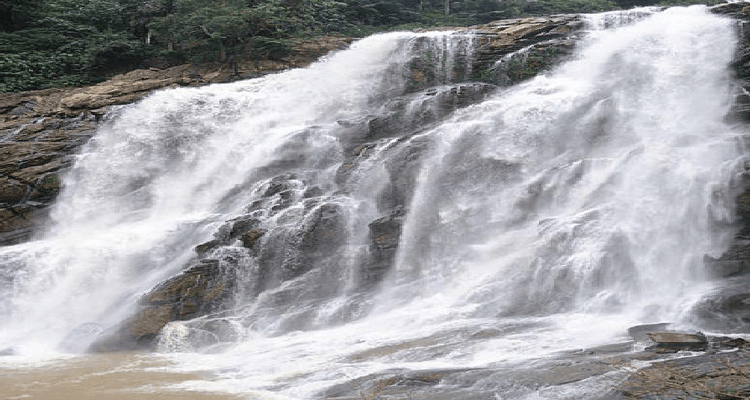 During all star alignment trekkers can even spot wild animals about four kilometers away from the fall. Chetalayam also has in close vicinity the Muthanga national park or wildlife sanctuary. Trekkers and tourists can club both the destinations and make the trip worthwhile.
The forest range office at Chetalayam is where visitors have to avail a pass to head to the falls. Without the pass wandering around the region of the fall as well as, the jungle is prohibited. To ease the process for tourists a guide at the check post is provided at a cost. The 4 kilometer trek can be exhilarating and scary, as well. The herd of elephants often pass the area and that  is where you'd need the guidance of a guide.
The trek to the falls offers the view of beautiful valleys, tall standing mountains, plush and green grass bed and the fall itself is covered behind bushes and is seen only when you reach very close to the falls. During the monsoons, the fall appears very dirty and sadly reduces to trickle before summer and ultimately dies of by the time its summer.
Hence the best time to visit the fall is immediately after monsoon. September to mid February is the right time to see the fall. Early morning trek to the place will offer much tranquility and freshness of the air along with same birds and wildlife.
Chetalayam can be reached via an off road path by a vehicle for those, not into trekking and wildlife sighting. Chetalayam like several other places in Wayanad offers a picturesque and peaceful trip and one should not miss visiting the falls and enjoying the trek in Wayanad tour package.